Advanced Driver Improvement Details
Online advanced driver improvement is fully approved by the State of Florida, just like the classroom course, but there are many differences between the two. The most important difference is that the online course is flexible, so you don't have to make your schedule fit someone else's. By taking advanced driver improvement on the web, you can log in and out of the course as much as you like. Complete one section at a time or do several sections at once.
Many classrooom ADI schools schedule a very long Saturday class (12 hours or more) or require that you drive to multiple class sessions. No so with online ADI! For this reason, many people find that this is the best way to complete their ADI course requirement.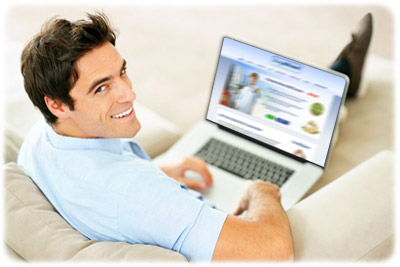 "Taking the ADI course online kept me from having to drive on a suspended license."
– Danny J., Tampa
What Is the ADI Course Like?
The ADI course requires a minimum of 12 hours to complete, but you must take a 10-minute break for each hour of course work, so the actual "work time" is about 10.5 hours. Each person's learning pace is different, so people who spend more time reading and answering the questions might take longer than the estimated time to complete the course.
After six hours of course work, you will be required to take a 24-hour break. This is a State of Florida requirement to ensure that you are concentrating on learning the material and not just "rushing" through the course. All online ADI courses must meet this requirement.
Much of the course consists of reading and watching video segments. However, a large part of the course involves answering short essay questions that require a minimum of 50 words to answer. Typical questions focus on your driving, emotions, and attitudes and the situations that have led to your license suspension.
No Driving to Class with Online Advanced Driver Improvement
One of the biggest advantages of taking your course through EasyADI.com is that you do not have to bother a friend or family member to drive you to a class, or have to rely on public transportation. This is especially important since some ADI schools will not let you in if you show up late, so you could lose your registration fee or have to reschedule your class.
And since most ADI students have a suspended or revoked license, they will be happy to learn that with online ADI, they will not be driving anywhere on a suspended license, risking jail time or other serious consequences. The bottom line is that with EasyADI.com, you save time, gas, and money.
If this sounds like the best plan to fulfill your ADI requirement, please click "Register Now" to get started with your course.